INFO
In an old building in the historic Sants neighborhood something lies deeper ... A door opens to welcome you and will close behind you. Once inside, you can trust in your wits to get out within sixty minutes; physical force will not help at all here. In this forsaken place lies a conundrum that you will have to decipher. Yes, this place catchy, but not just metaphorically ...

ParaPark is the new and mysterious game everyone is talking about. In ParaPark the teamwork will be essential: in a minimum of two and a maximum of five people group you will have to prove your worthy, and have to work together to find a way out by solving puzzles, logogriphs, riddles and puzzles again and again. Each object that you see is a clue that you should analyze in great detail. On a screen, the countdown will show you how much time you have left. Do you think you are able to find the way out?
Prove it by resolving each and every arcane vicissitudes we suggest ... only then you will be free again.

"Abandon all hope ye who enter here."
Dante Alighieri, The Divine Comedy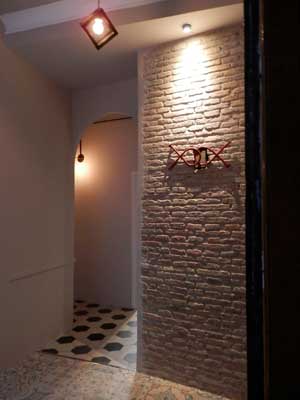 We are looking forward you with locked gates, if ...